NU1708 is a new generation of highly integrated wireless power transmitter solution, it integrates a full-bridge power stage designed for a wide frequency range, a 32bit MCU core and a fast charge block of QC/PD protocol.
The power system integrates all critical functions, such as high-efficiency power FETs, low-EMI FET drivers, bootstrap circuit, 4.8V/1.8V integrated LDO power supply, lossless current measurement. The proprietary current-measurement circuit provides the accurate current reading used for the FOD (Foreign Object Detection) power measurement, in-band communication, Q factor detection, and digital demodulation. It also includes protection functions such as input under-voltage lockout, over-voltage protection, over current protection, innovative unique Juggle Protection circuit, and thermal shutdown. These provisions further enhance the reliability of the total system solution.
The device is housed in a thermally enhanced 4mm×4mm QFN package.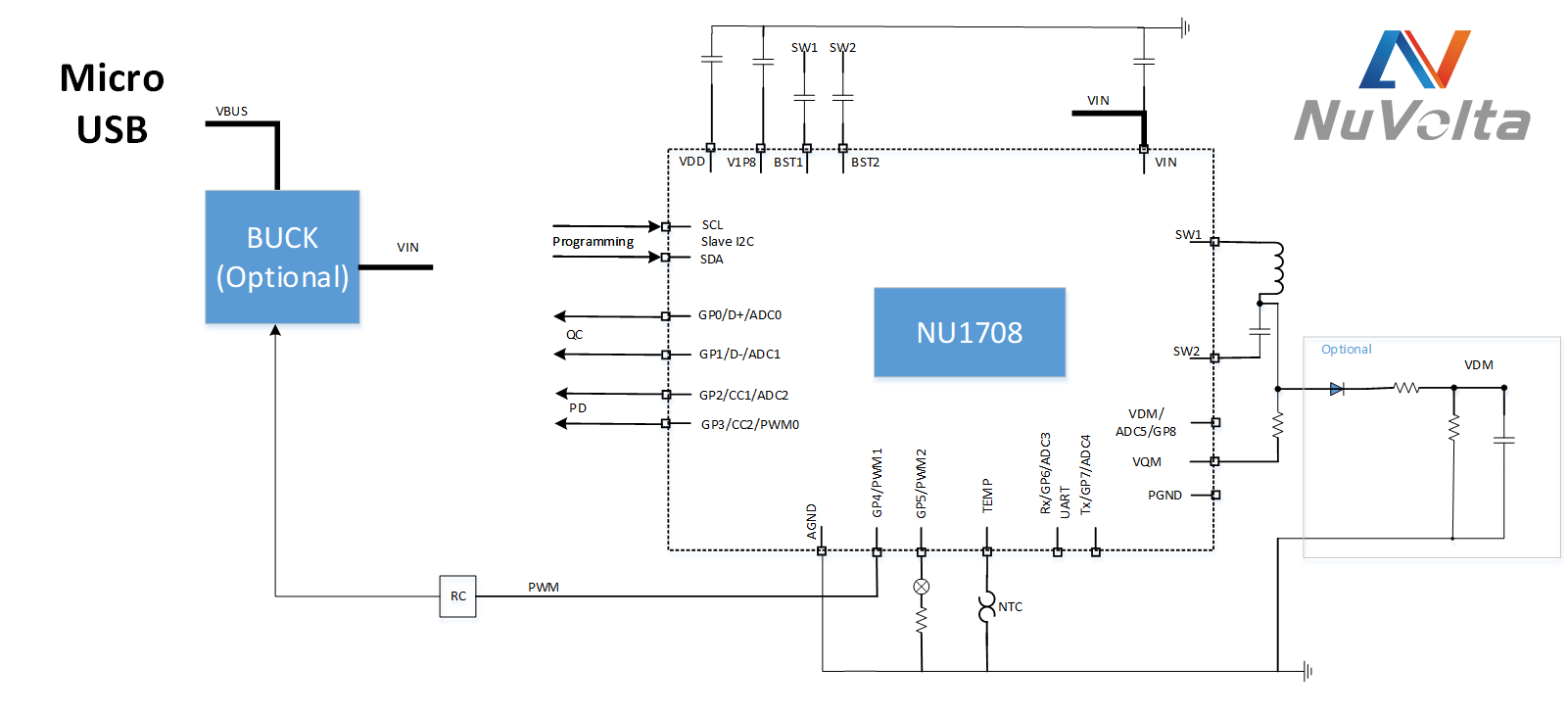 放大